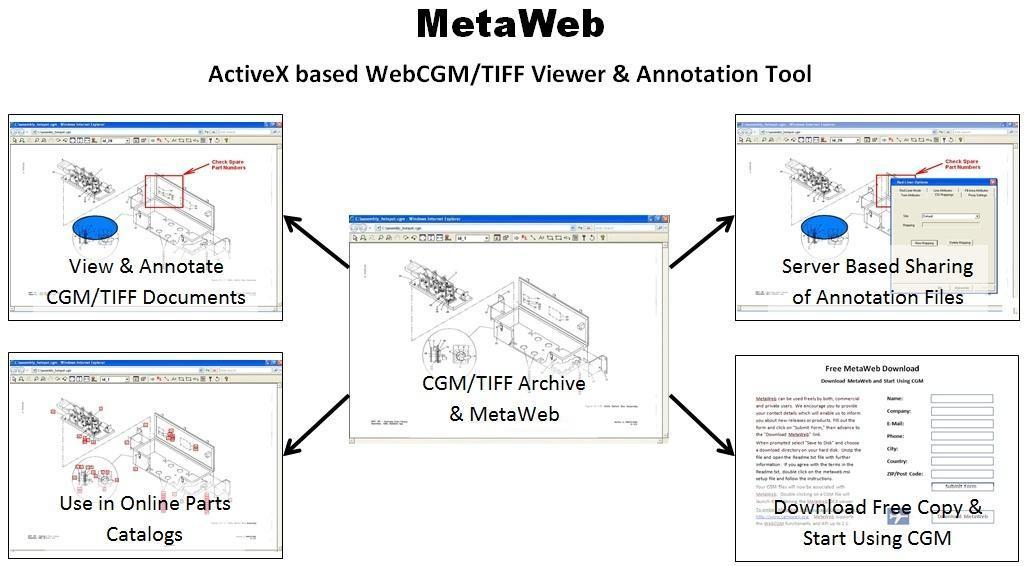 With worldwide 100.000+ installations, MetaWeb is
a leading WebCGM/TIFF viewer and annotation tool
offering a host of functionalities.
MetaWeb works within Microsoft Internet Explorer
version IE 7 up to IE 11 (On XP & Windows 7/8).

MetaWeb can be obtained on the base of an annual
license fee for unlimited internal use.
Click here for a Free Demo Download Version.
Click here for information about the Windows
Standalone Version – MetaWeb StandAlone.
---
© 2015